Products
Hitachi Zaxis Digger ZX450-3 Excavator Engine Drive Flange Coupling
Item No.: ZX450-3 Engine Drive coupling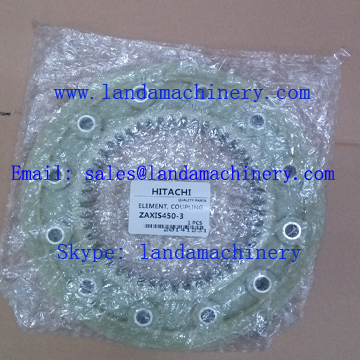 Product Description
Hitachi Zaxis Digger ZX450-3 Excavator Engine Drive Flywheel Flange Coupling
Nylon flange coupling 70FLE-PA for Hitachi ZX450-3 excavator engine drive hydraulic pump shaft power transmission engine flywheel mounted.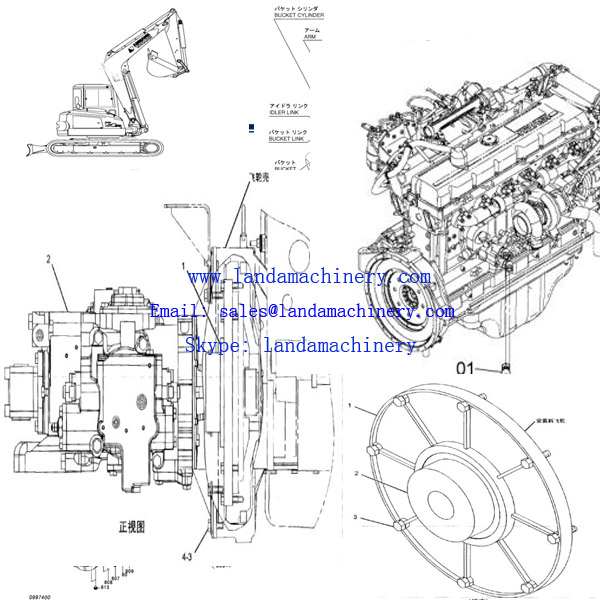 We understand that it takes time and cost a lot when repair the machine. Landa Machinery offer you quality parts at reasonable price. OEM parts, High quality replacement parts, genuine parts, you will have a choice for different customers needs.
Landa Machinery Equipment Co., Limited supply brands of excavators spare parts, Quality replacement parts for Caterpillar, Case, Daewoo Doosan, Hitachi, Hyundai, JCB, John Deere, Kobelco, Komatsu, Kato, Kubota, Sumitomo, Volvo, etc. Genuine original parts and high quality stable OEM parts meet different need for customers. Full range Excavator Hydraulic System Oil Seal Components and seal kits, Hydraulic Breaker rock hammer oil seal and seal kits, Hydraulic Pump and Hydraulic Motor, and repair component kits for hydraulic pump and motors, Engine parts and engine related parts, electric solenoid valve, sensors, etc.
| | | | |
| --- | --- | --- | --- |
| 0978503 | BRG NEEDLE BEARING | 9244702 | ADJUSTER ASSY |
| 0820415 | RETAINER | 9A55800 | CYLINDER ASSY |
| 0820416 | BUSHING | 4377558 | O-RING |
| 0451016 | SPRING | 4152609 | PACKING U-RING |
| 0978506 | CASING | 4071223 | O-RING |
| 0820418 | GEAR DRIVE | 4255055 | VALVE |
| 0820419 | GEAR DRIVE | 4633472 | PUMP PISTON |
| 0451018 | PLATE | 4658831 | PUMP REGULATOR |
| 0820420 | SUPPORT | 4654554 | UNIT |
| 0820438 | PIN ASSY | 0978517 | BRG BALL BEARING |
| 0820429 | PISTON | 0878107 | BRG ROL BEARING |
| 0451033 | O-RING | 0828401 | PISTON |
| 0694604 | O-RING | 0820402 | CYLINDER ASSY |
| 0820432 | O-RING | 0451003 | CYLINDER ASSY |
| 0820433 | O-RING | 0772701 | PLATE |
| 0443801 | O-RING | 0978501 | SHAFT |
| 4297397 | O-RING | 0820406 | SHAFT |
| 0443405 | O-RING | 0820407 | BRG ROL BEARING |
| 0443408 | O-RING | 0978502 | BRG ROL BEARING |