Products
CAT 320B Excavator Hydraulic Main Pump Parts AP12 Piston Rotating Repair Kit
Item No.: CAT 320B Pump Parts AP12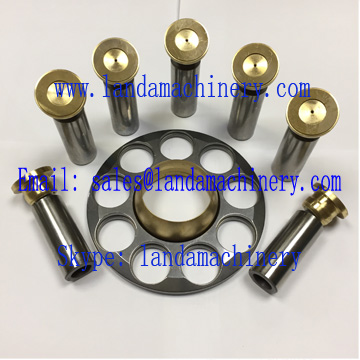 Product Description
CAT 320B Excavator Hydraulic Main Pump Parts AP12 Piston Rotating Repair Kit
Landa Machinery specialized in earthmoving machinery digger/ excavator hydraulic seals and seal kits for hydraulic hammer rock breaker, hydraulic excavator, wheel loader, and JCB backhoe loader. Excavator Hydraulic system component -- hydraulic piston main pump and repair parts, hydraulic travel motor and repair parts, Swing motor assembly and hydraulic component parts, MCV main control valve and repair parts, hydraulic valve bank distributor, diesel engine parts, power transmission parts, electric parts, etc. Hydraulic hammer rock breaker parts with percussion piston, cylinder housing, front head cylinder, chisel, through bolt and nut, side bolt and nut, top bush, front head bushing, wear bush, accumulator, diaphragm rubber membrane, valve, etc. We always try our best for all our customers and make it better and better. Welcome!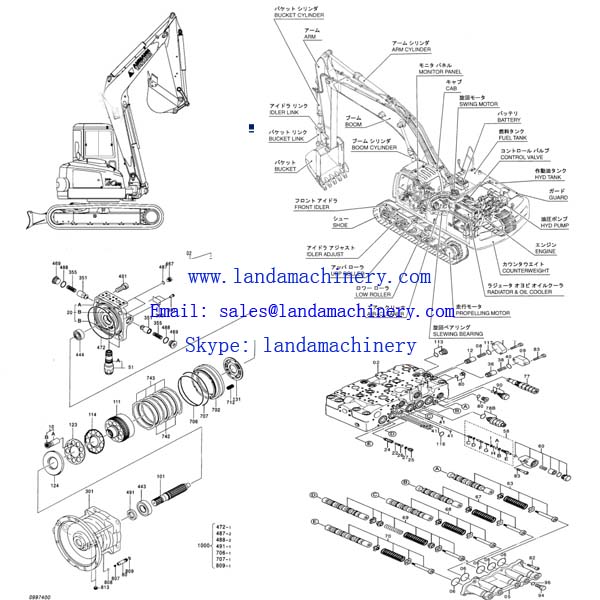 A. In order to give you fast and accurate pricing information, we need some details about the machine engine/application and the part number of the part you want. And, size and pictures will be better if you are not sure about it. We can check and help you with it.
B. If you can not find the parts you want here, please contact us for inquiry. Thank you.
Email: sales@landamachinery.com
Skype: Landamachinery
| | | | |
| --- | --- | --- | --- |
| 087-5188 | CAP | 8T-1159 | BOLT |
| 096-4925 | RING | 096-3944 | SEAL |
| 095-1600 | SEAL | 4I-1022 | ORIFICE |
| 087-5187 | BLOCK | 087-5178 | SHAFT |
| 095-0675 | BOLT | 096-3998 | SEAL |
| 094-1883 | PLUG | 096-3983 | RING |
| 096-1445 | PLUG | 096-3984 | CASE |
| 1R-8962 | ORIFICE | 096-3944 | SEAL |
| 087-5197 | BODY | 087-5198 | BODY |
| 095-7419 | SCREW | 096-4387 | GUIDE |
| 4I1024 | MOTOR | 7Y-4215 | SPACER |
| | | 094-1875 | DOWEL |
| | | 095-1575 | SEAL |
| 087-4823 | MOTOR | 8T-1159 | BOLT |